WHAT IS NEKONYAN?
Under the slogan "From Fans for Fans," we strive to deliver quality localizations of visual novels.
WHO ARE WE?
We consist of a fairly-sized group of professionals with many years worth of experience in the industry. We do our work because we all have a deep passion and love for what we do and we are constantly striving to see that reflected in it.
WHAT DO WE DO?
Like it is the case with others who came before us, our goal is to work together with developers, professionals, and fans alike to deliver the same experience Japan already had the opportunity to enjoy to the rest of the world.
Latest news
Hello Lady Important Information
Good morning (or evening depending on where you are) everyone, we have a short update regarding our upcoming release, Hello Lady. Hello Lady will be finally releasing tomorrow morning, and we wanted to share some important information. Previously, we had announced that Hello Lady would be released fully uncensored and demosaiced. That was the plan until a few days ago. Unbeknownst to us, the owner/IP rightsholder for Hello Lady had changed to a different company recently. A few days ago we discovered this change in ownership during a routine contact for assets. The new rightsholder has a different stance regarding mosaics for their properties, and due to this, at this time we will not be able to release Hello Lady without mosa...
---
TIME TO REVEAL THE SEKRIT PROJECTS™ AND OTHER NEWS, PART 2
And we are back! Sekrit Project 4: AKA: Mirai Radio to Jinkou-bato: AKA The Future Radio and the Artificial Pigeons It was I! DIO! Er, I mean NEKONYAN, all along! That's right, we're the ones who have the honor and pleasure of bringing Laplacian's Future Radio and the Artificial Pigeons to the world in English! A unique tale in which the artificial pigeons were initially created as a worldwide wireless network that covers the entire globe. But one day, they turned and began to eat the same airwaves they were meant to carry. They feast on radio waves, breeding uncontrollably until they're the only birds left in the sky. You follow the story of Sora, a young tinkerer working on a new t...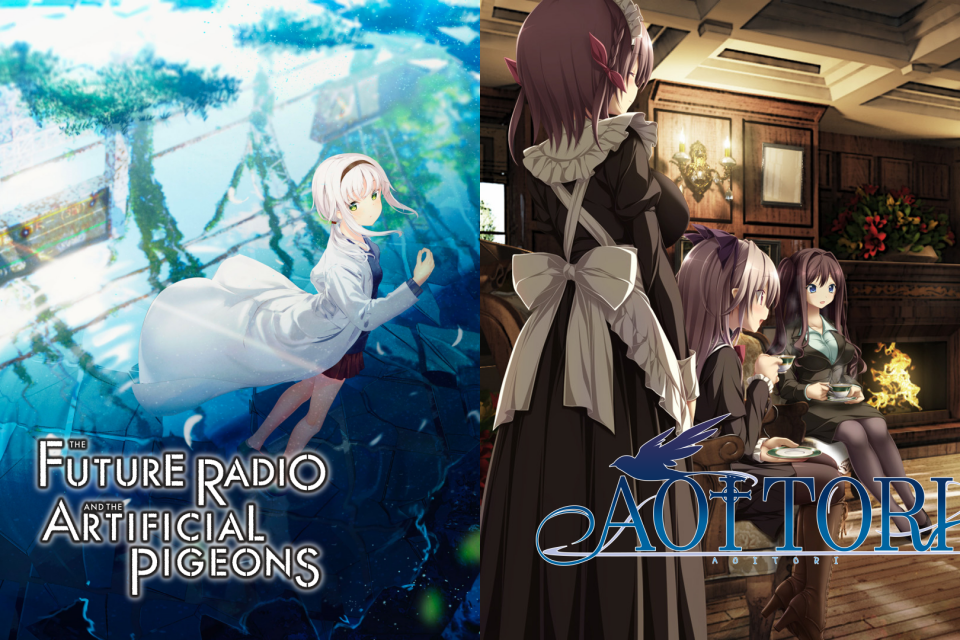 ---