Hey guys, we got some news for you!
With AX currently going on, we figured we should also at least announce one title.
So with our Aokana Physical Kickstarter still in full swing, what better time to officially announce Aokana Extra1 on this occasion?
It would, however, be pretty boring if we only made the announcement and that was it, wouldn't it?
We don't really want boring, and for that reason, there is also going to be some additional Extra1 merch for you to get your hands on.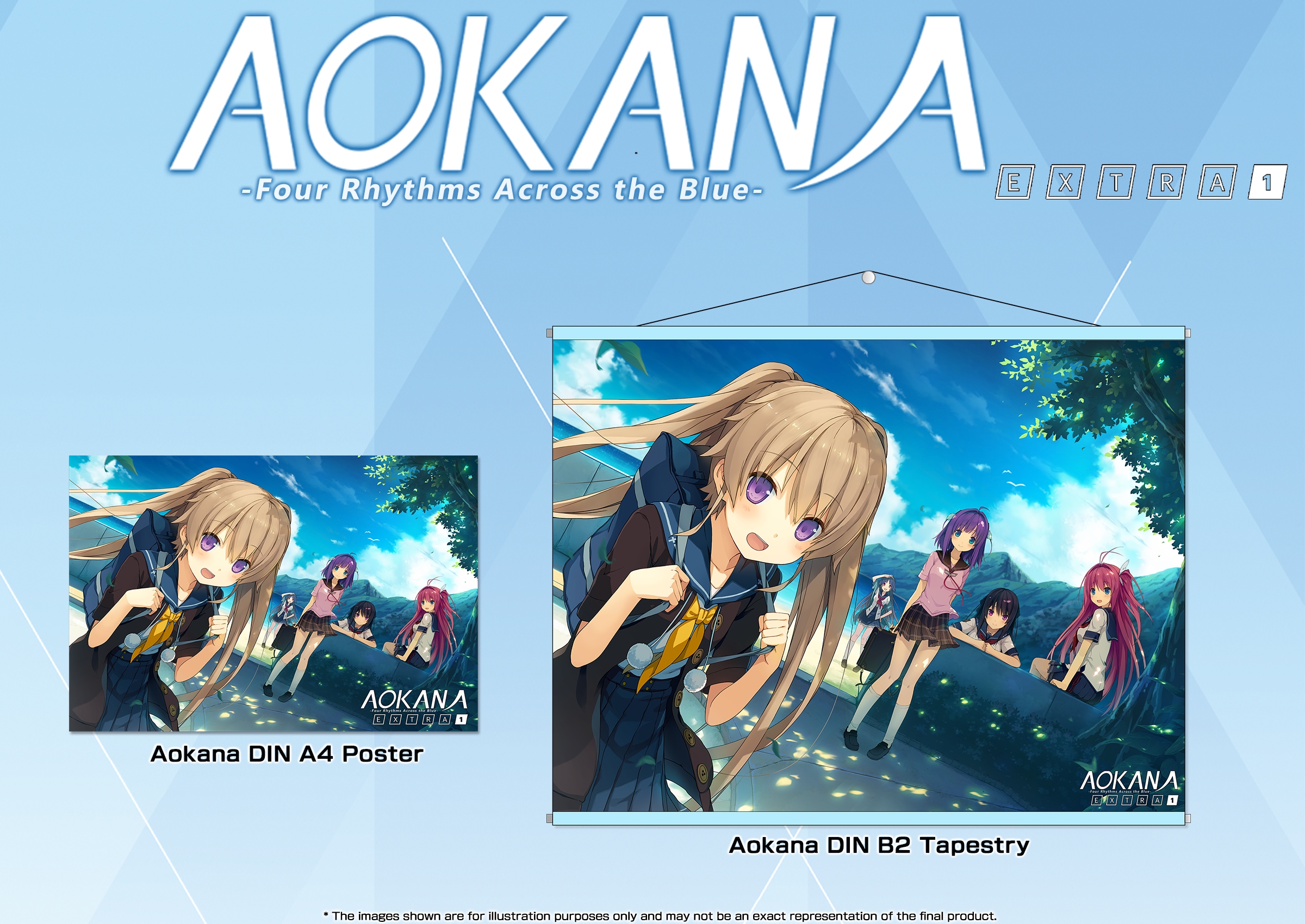 Everyone who purchases a physical version of Aokana is going to receive the poster for free and the tapestry is going to be available as an add-on. The exact specifics will be announced soon.
We're also going to reveal the new stretch goal soon after the 60,000€ one has been met, so look forward to that.
We would also like to use this opportunity to extend our thanks to the amazing support the campaign has received so far.
All of us sincerely hope you're just as excited as us about this announcement and the upcoming Aokana release!
More information will be revealed at a later date!