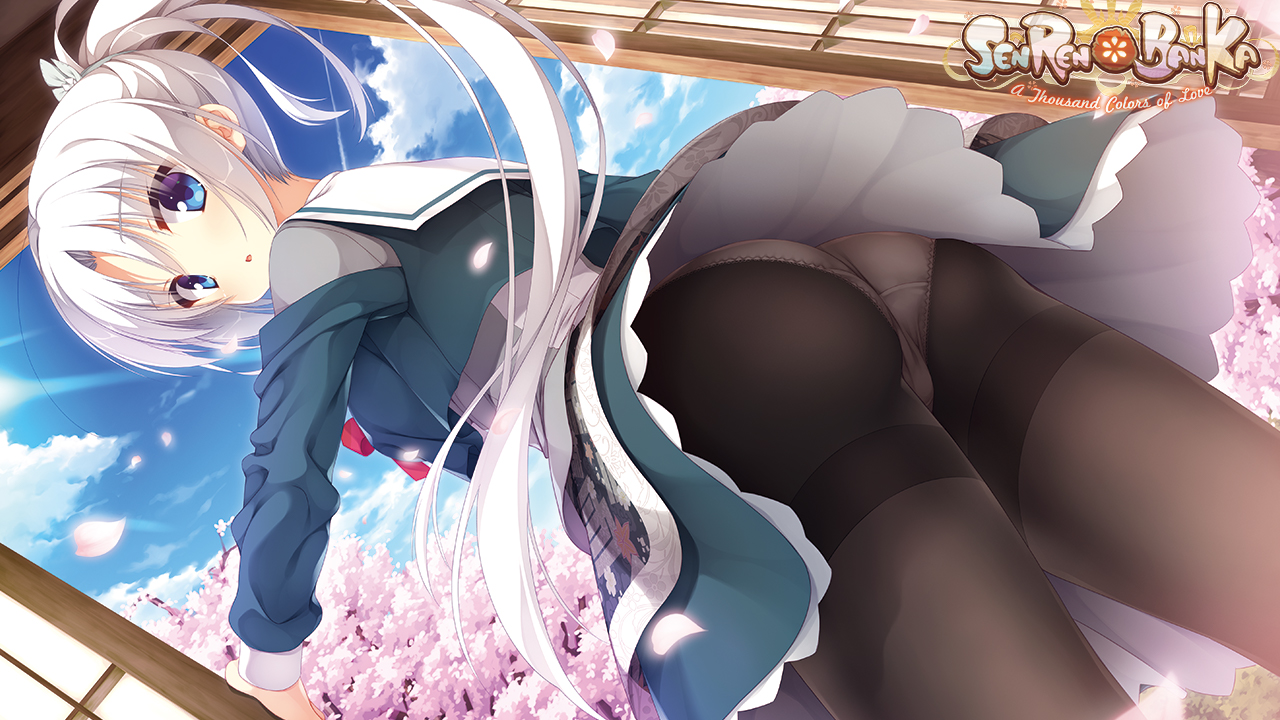 Hello everyone, happy Saturday! We hope you have a Merry Christmas, Happy Holidays, and a Great New Year! It's time again for our monthly update!
Senren*Banka
To start things off, as will become immediately apparent when you see the numbers, a Senren Banka release this month won't be possible. We sincerely apologize for the further delays, rest assured we want to release it as soon as possible as well!
That being said, to help temper your disappointment, we are happy to announce that we will instead be releasing the translated trial version of Senren*Banka! We are currently finalizing the details on that matter and will inform you about the release date as soon as possible!
Hello Lady!
Next up, is Hello Lady! It's 99% Translated, and 95% Edited! In addition to this, we are pleased to announce (after a long delay) that it will, in fact, be fully de-mosaiced! We hope that you look forward to it!
Making Lovers
Making Lovers is also nearing completion, it's already 100% Translated, and 85% edited! QA has begun and we are looking forward to bringing it to you soon!
Aokana
In the spirit of Christmas, we have a couple of presents for you. In the week between Christmas and New Years', Santanyan will deliver a couple of gifts.
To start with, the first 2 Aokana DramaCDs will be released, fully subtitled! Backers will receive download links in your Backerkit account, and for everyone else, they will be available for purchase on the usual sites stores like the Nekonyan store, Steam, JAST, etc.!
In addition to that, the long-awaited Perfect Edition H-scenes for Misaki will be released as well. As an apology for the long wait for those and for Senren*Banka, we have decided to offer the PE DLC for free. Originally we announced that the DLC would cost $5 but now it'll be available to everyone for free!
Announcements
We know that you all are excited for our upcoming announcements for 2020 and beyond- we are just as excited to be able to finally share them with you. But we are still working out the final details on some of them, and a lot of our Japanese partners are going to be out of the office for the holidays.
As soon as everything is ready, we will finally reveal them to you! Since the wait has been so long, we'll throw you a teaser, and say that the 3 current "Sekrit Projects™" aren't the only ones we have in store for you… So stay tuned for these!
Winter Sale
Also, the Steam Winter Sale is live right now so if you're still missing some comfy games for the holidays go ahead and take a look.
The discounts are live in our store as well:
Fureraba ~ Friend to Lover~ 40%
Sabbat of the Witch 30%
Hello, Goodbye 30%
Sankaku Renai: Love Triangle Trouble 10%
Aokana - Four Rhythms Across the Blue 10%