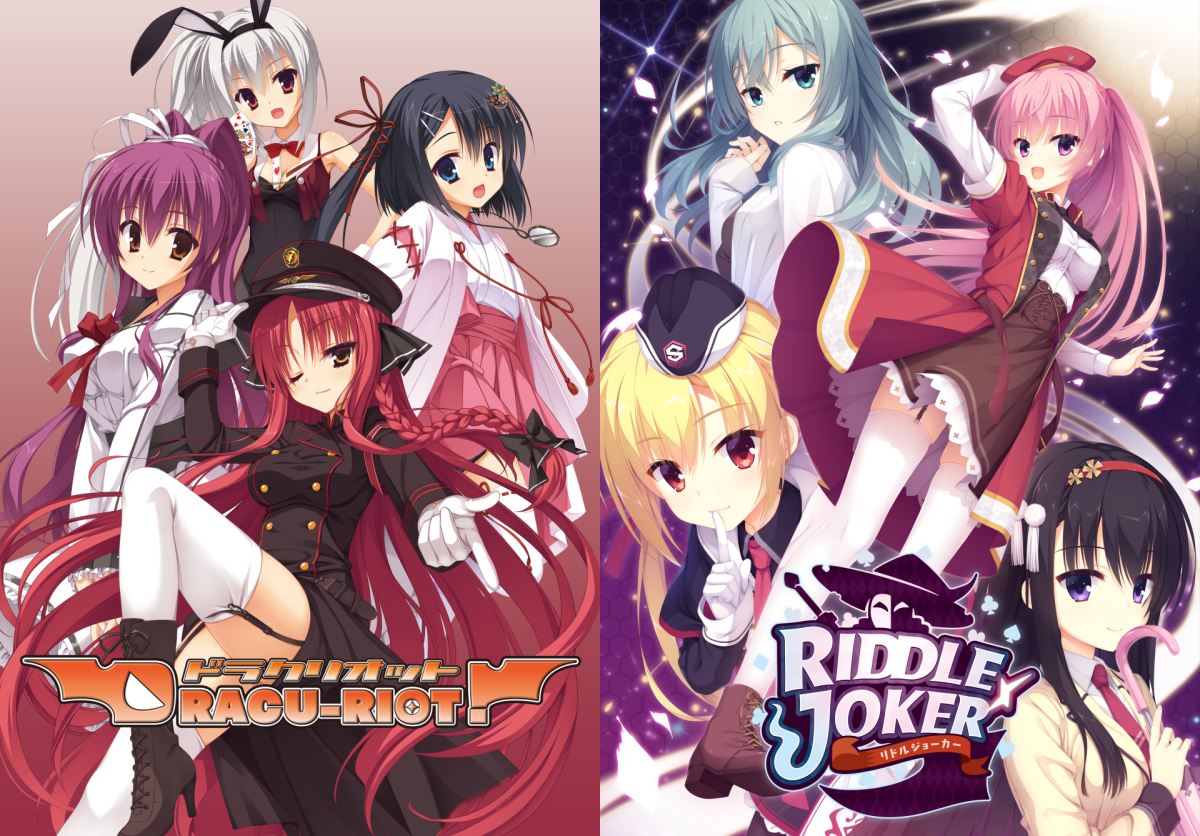 Good evening everynyan! It's now the end of January 2020 (somehow) and it's time once again for news, updates and… maybe something else…? We have a TON of updates to talk about, so let's get things started. To kick things off, we know that you guys have been anxiously waiting for news on Senren*Banka's release date, so before you fall out of your chair in excitement, we are happy to announce that it will be released on Valentine's Day, February 14th, 2020! We are working hard to make sure everything is perfect, and hope you are enjoying the trial in the meantime!
Next, it's time for the Aokana news. In merch news, as mentioned late last year, production is due to start anytime—in fact, it was scheduled to start after the Chinese New Year. Unfortunately, due to the outbreak of the COVID-19 Virus in China, the production has had to be further suspended as the Chinese Government has extended the holiday to prevent the spread of the virus, resulting in the factory remaining closed for the time being. We thank you for your understanding and patience as our partners work through that issue for now.
In other Aokana news, we recently released the first two of the nine drama CDs in English, and plan to release two more in the not-too-distant future, so as always, keep an eye out for more on those! In addition, as promised during the Kickstarter, work is progressing on the Switch port of Aokana, and we expect to be able to talk more about a release timeframe for that soon! We also expect to start translation on Extra1 in the next few months.
Moving on to our previously announced titles, let's talk progress updates. Up next after Senren*Banka is Making Lovers—The TL and editing are both 100%!
Hello Lady is getting close as well, being fully translated and edited! Both of these are looking at releases within the next few months!
That wraps things up for the currently announced stuff—is what we would say, but there's just one small item that is still outstanding—the matter of the Fureraba Complete Edition, with the Vita content. We promised this to you guys ages ago, and we're really sorry for the delay; we've been working out the best and most efficient way to take care of it. To go along with that, it's time to move on to the main event, the one everyone's been waiting for. And that is, of course, our first announcements of 2020.
The first announcement is that our very first title, Fureraba ~Friend to Lover~ will be receiving a Nintendo Switch port!
The first SMEE title in English will also be the first one on the Switch! This has been the reason for the delay of the Vita Content—we wanted to make sure everything can get released at once. At the same time the Switch version is released, we will also be releasing the Complete Edition on PC, which will also receive an additional, fresh QA pass. The exact timeframe on that hasn't been fully fleshed out yet, but we hope you'll stick with us a bit longer for that.
Next up, we have something that a metric ton of people have been clamoring for and asking for for a while now. Some of you may have picked up on it from our hints last night—we are ecstatic to announce that Secret Project 1, a game that needs no introduction, is Dracu Riot!!
As with Senren*Banka, this was previously announced by Sekai Project. Fortunately, we and Sekai were able to come to an agreement to pick up all the TL work done to date, and as such, translation and editing are both 100%, and it is currently in the process of being ported to a newer version of the engine! We don't have an exact date for the release yet, but the wait is almost over and we are incredibly happy to finally be able to bring this masterpiece by Yuzusoft officially to the west! Nihihi~
Find out more about the game and characters here> http://dracu.nekonyansoft.com/
...And speaking of Yuzusoft, that segues nicely into our next announcement, Secret Project 2. Those of you who frequent our Discord may be aware of this, but Akerou, our CEO's waifu (and Discord Avatar) is the main heroine of this game. Pink-haired, padded chest (don't say this to her face!), she is none other than Mitsukasa Ayase, from Yuzusoft's 2nd newest title, Riddle Joker!!!
Along with the adorable chuuni sister Nanami, the prim and rule-loving Hazuki, and the smart, age-conscious Mayu, join Ayase and Satoru in this spy mystery adventure in a world where "Astrals" with mysterious powers exist!
You can read more about the game and characters after the jump> http://riddle.nekonyansoft.com/
That brings us to the end— of part 1! We have some more announcements for you… But we're gonna give you a little while to cool off and get a bite to eat, or something to drink. Join us back here in about 15-20 minutes for more new surprises!